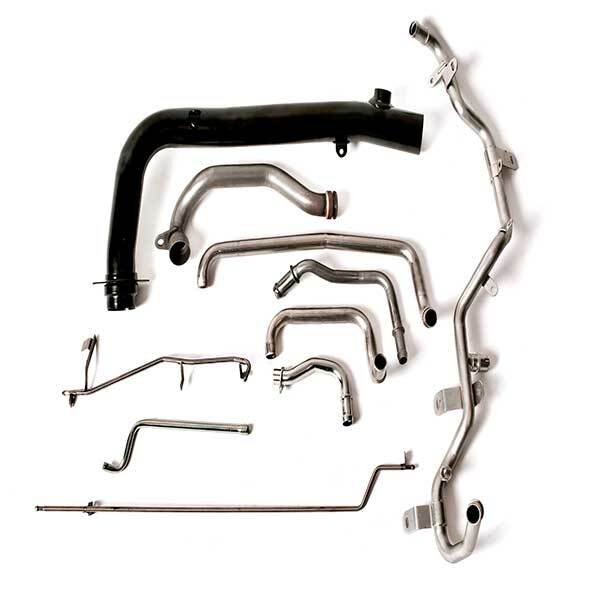 At Atik Automotive we manufacture air and water circulation pipe assemblies and supports for hybrid engine and batteries.
Cooling is a critical element in the batteries of electric and hybrid cars. Electric cars use two types of cooling: liquid and air cooling. The cooling system ensures that the electric car battery cells are kept at the right temperature to keep them efficient and safe.
The cooling system must be able to withstand the corrosion caused by high temperatures. For this purpose, we use carbon steel with cataphoresis coating, aluminium or zinc plating. As a welding technique, we use brazing in ovens at controlled temperature and pressure.
Carbon steel has a percentage of carbon that gives it mechanical properties, such as increased hardness and strength, reduced ductility, weldability and elongation.
Would you like more information?