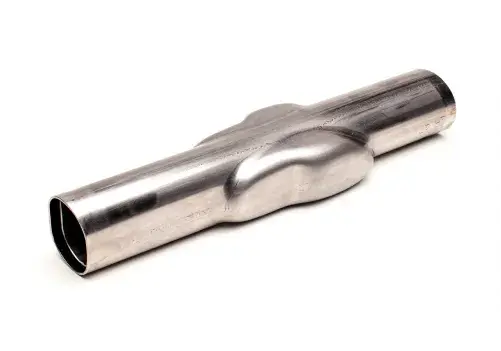 Hydroforming is a cold-forming manufacturing process, in which a fluid under pressure forms a ductile material against a matrix, shaping it into the desired form.
It can be applied to both sheets and tubes. It is a process that allows us to obtain parts with a precise shape and high strength.
In Atik Automotive we are specialists in the use of this technique. We have machinery for obtaining tubes of any shape, often used in exhaust systems or as structural parts. We also have machinery for obtaining bellows or waves in the tubes, which provide a larger surface area for cooling. This gives the element more flexibility for its assembly.
Vertical hydraulic press. In-house design and manufacture
Tube materials: carbon steel, high yield strength steel, stainless steel…
Pipe diameter (max./min.): 100 / 25 mm.
Internal tube pressure: 2.000 bar.
Clamping force of the press: 1.000 t.
Workpiece table: 2.000 x 1.300 mm.
Maximum opening: 500 mm
Maximum weight of upper die: 15 t.
Possibility of perforations in this operation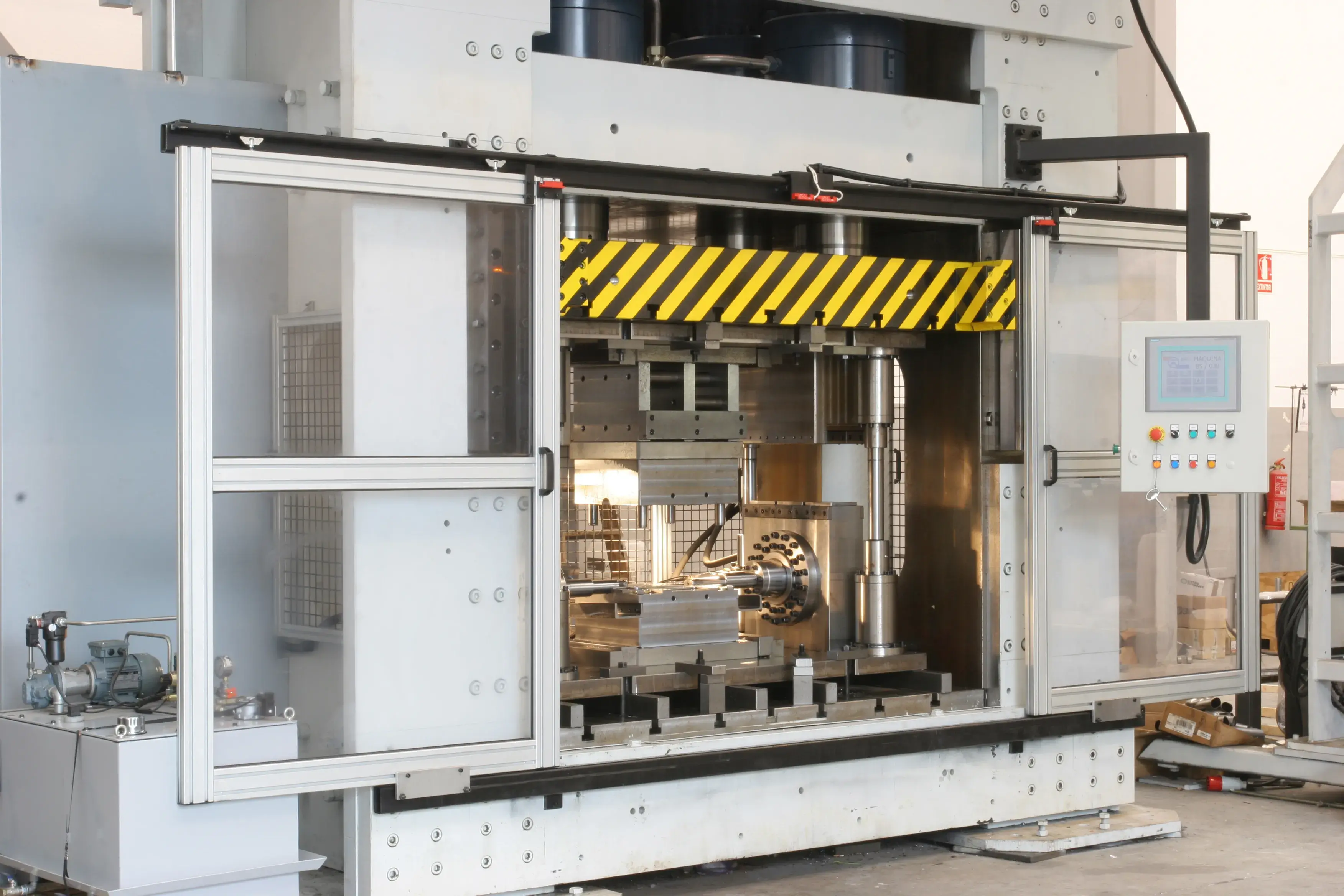 Automated system for deformation of small parts
Consisting of CRIPPA machine mod. S 2166 HF, raw material loader and automatic handling and extraction of the product to the output conveyor belt.
Tube materials: steel, stainless steel, aluminium…
Tube diameter (max./min.): 40 / 5 mm.
Internal tube pressure: 600 bar.
Clamping force of the clamp: 20 t.
Maximum deformation length (waves): 150 mm.
Jaw opening: 250 mm.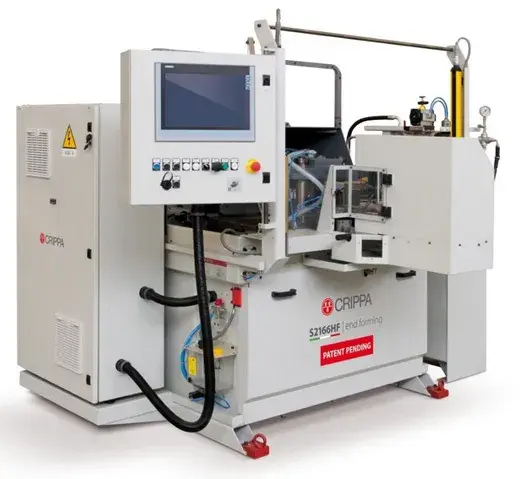 Would you like more information?