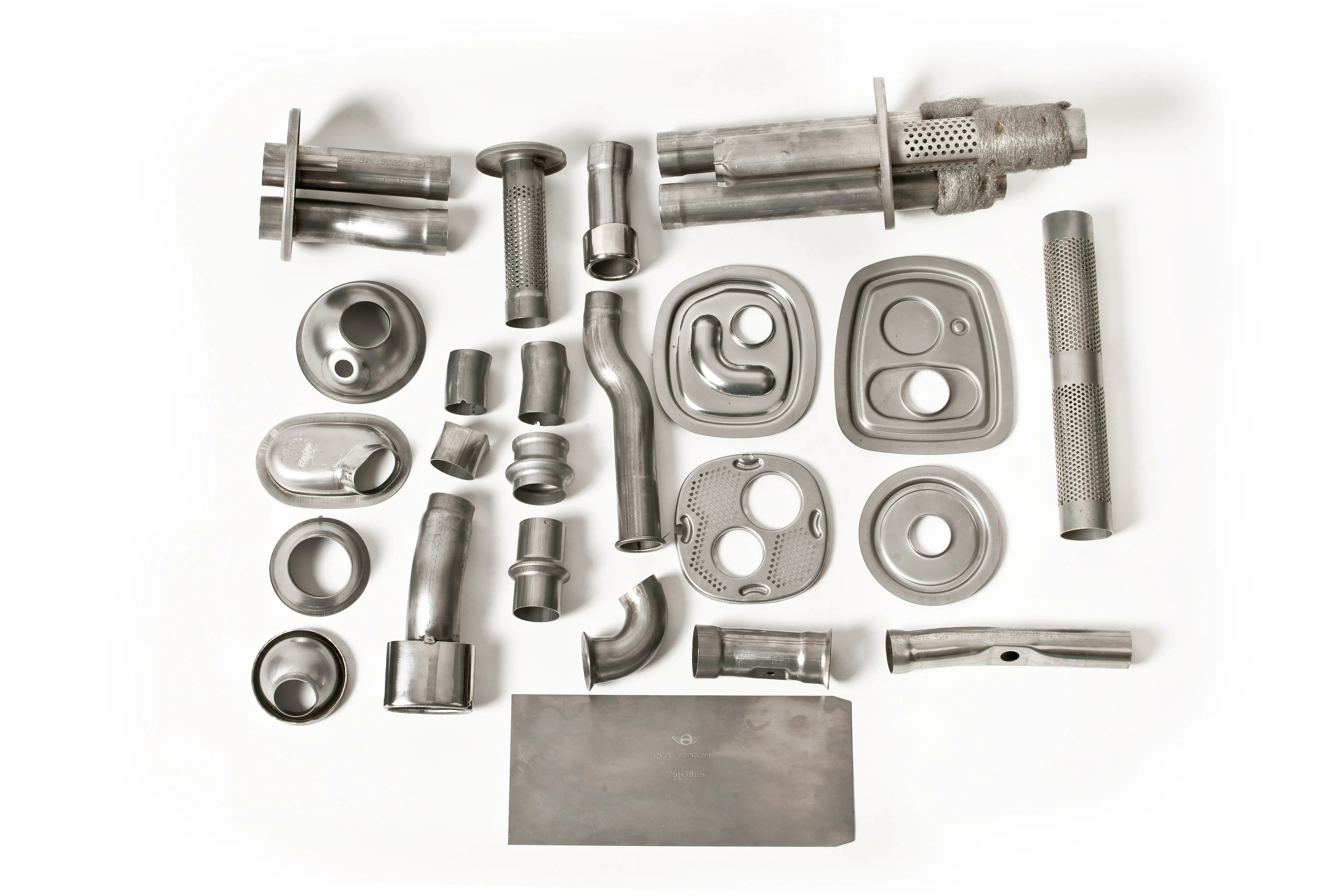 We manufacture individual components and sub-assemblies for the exhaust systems made from tube or strip in austenitic and ferritic stainless materials, as well as aluminised tube.
The exhaust pipes of the exhaust system allow the gases produced by combustion to escape to the outside. In addition, they reduce the noise of the gas explosion, convert part of the pollutants into a non-toxic substance and contribute to the improvement of the engine performance. 
 The materials we use for the exhaust system components are ferritic stainless steel and aluminised steel in various qualities and thicknesses. The most common grades are EN 1.4509 / AISI 441, EN 1.45 and EN 1.45.
Intermediate pipes: These are pipes that connect different components. They are long tubes that are obtained by bending, end forming and cutting.

Connectors: These are tubular elements that join different tubes of the system. These elements undergo operations such as bending, flaring, cutting, forming, etc. Technologies such as Elastoforming and RC=1 bending are also used.

Tail pipes: These are the final sections of the exhaust and are visible to a greater or lesser extent. They can be manufactured in one or two pieces . The visible part has a shiny polish that makes it more attractive.

Lambda sensor connection: By means of a pipe, through which pressurised air circulates to ensure correct operation of the sensor electronics.
With these components and an automated process, we ensure 100% air tightness testing levels.
Would you like more information?